A situation like COVID-19 where the hospitals are challenged to manage supplies and make decisions as they meet an increase in number of patients, Microsoft Power Platform template for Emergency Response Solution became a very efficient help. VNB Power Platform team has been an early adopter of this solution and have implemented it for many customers. In this article we walk you through the various capabilities and features of the solution and how it enables informed decision making resulting in efficient deployment and usage of resources.
The solution provides a set of capabilities for healthcare organizations to collect data for situational awareness of available beds and supplies, COVID-19 related patients, staffing, and pending discharges.
Some of the salient features of Emergency Response solution app by VNB Health are as follows:
It is easily deployable for healthcare providers and hospitals powered by Microsoft Power Platform.
One can track and gain visibility of the resources over critical ones such as scarcity of supplies like ventilators and masks or availability of beds.
Frontline workers can collect information via mobile phones
It provides a great decision support system for emergency managers
Enables decision making in real time when it is critical to divert scarce resources.
The key components of our Emergency response solution involve the following:
Web App – A center for Administration and Configuration
Mobile app- For Frontline staff (RNs)
Dashboard- For Healthcare decision makers
In Web App we use the admin app (model-driven app) to add and manage master data for the solution and use the Power BI dashboard to view key insights and metrics.
Here,
Hospitals/System admins can define hospital locations, supplies and equipment and other system data.
Admin + Configuration Center App enables Admins define hospital locations, supplies, and equipment.
Enabler for RNs to quickly report to changing conditions.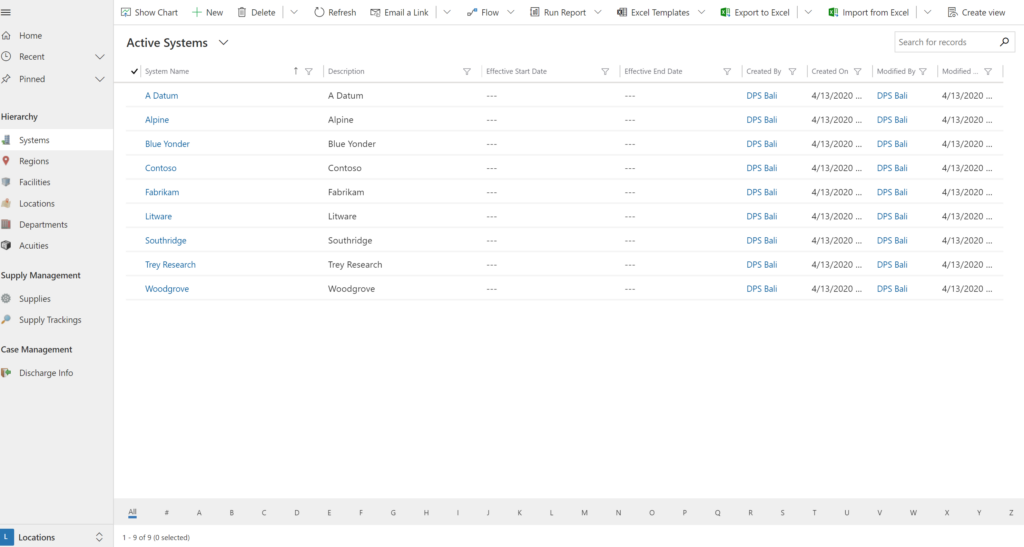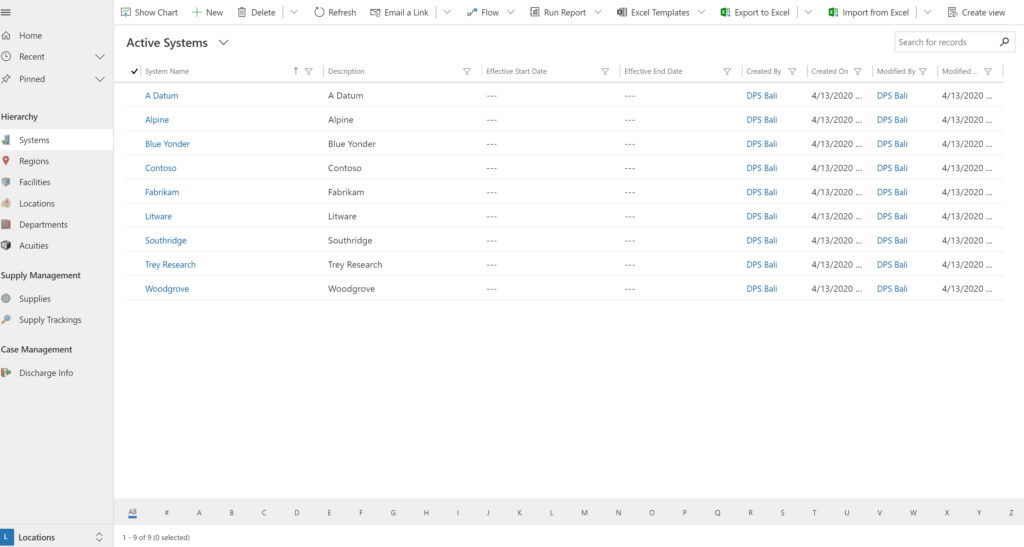 Admin + Configuration Center enables Emergency Managers to monitor the real time updated dashboards.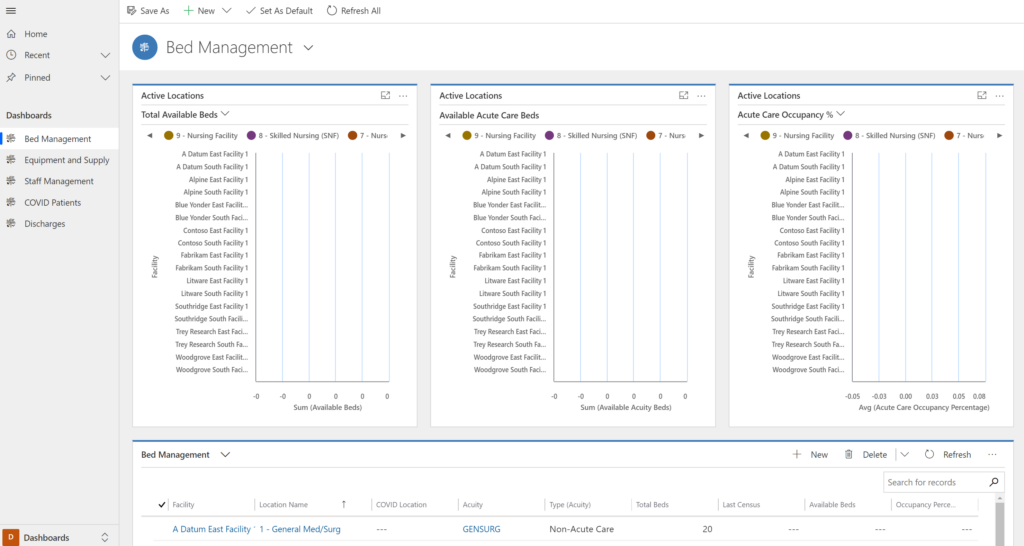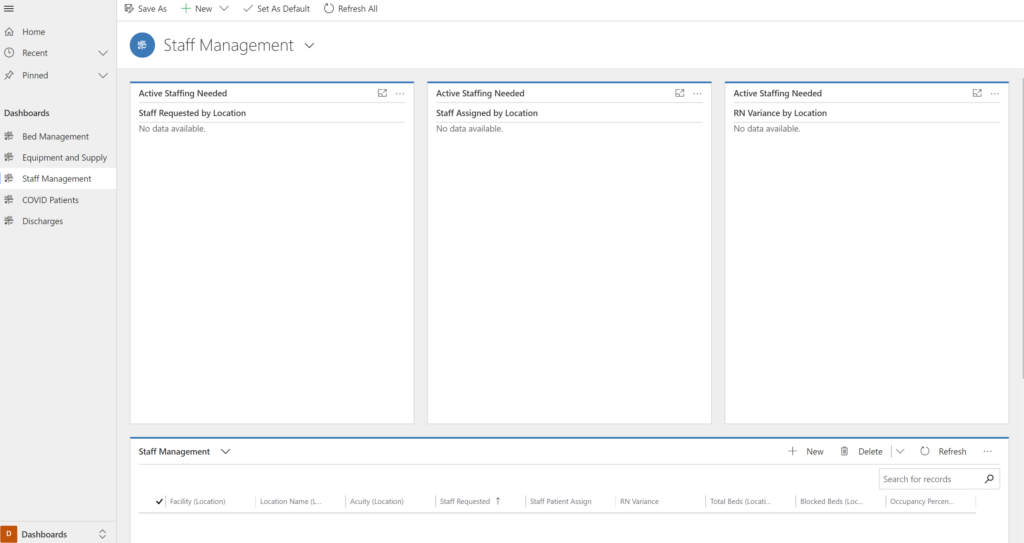 With Emergency Response mobile app, RNs can log and view data for current staff and equipment, supplies, staffing needs, stats and discharge planning and COVID-19 related patients.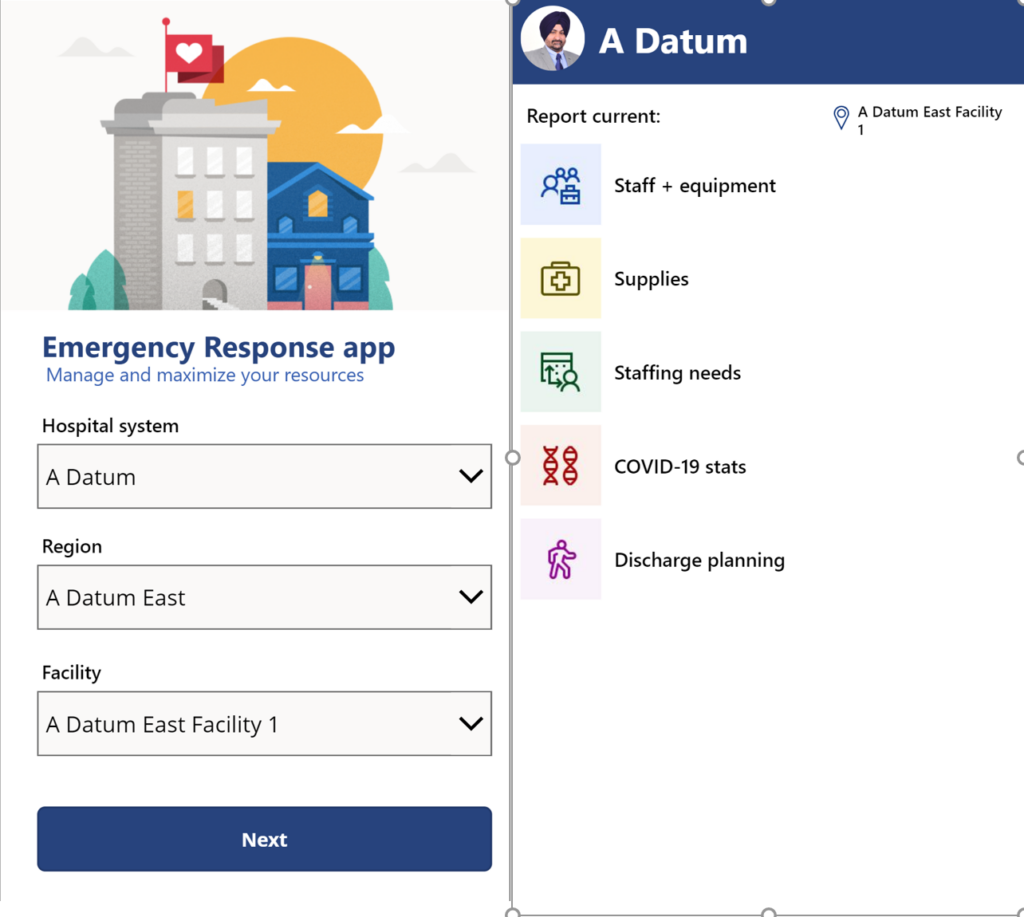 The following are the capabilities of the mobile app:
Reporting the current status of RN staff and equipment in use.
Tracking supplies on hand on each floor or area of the hospital as well as the rate at which they're being used.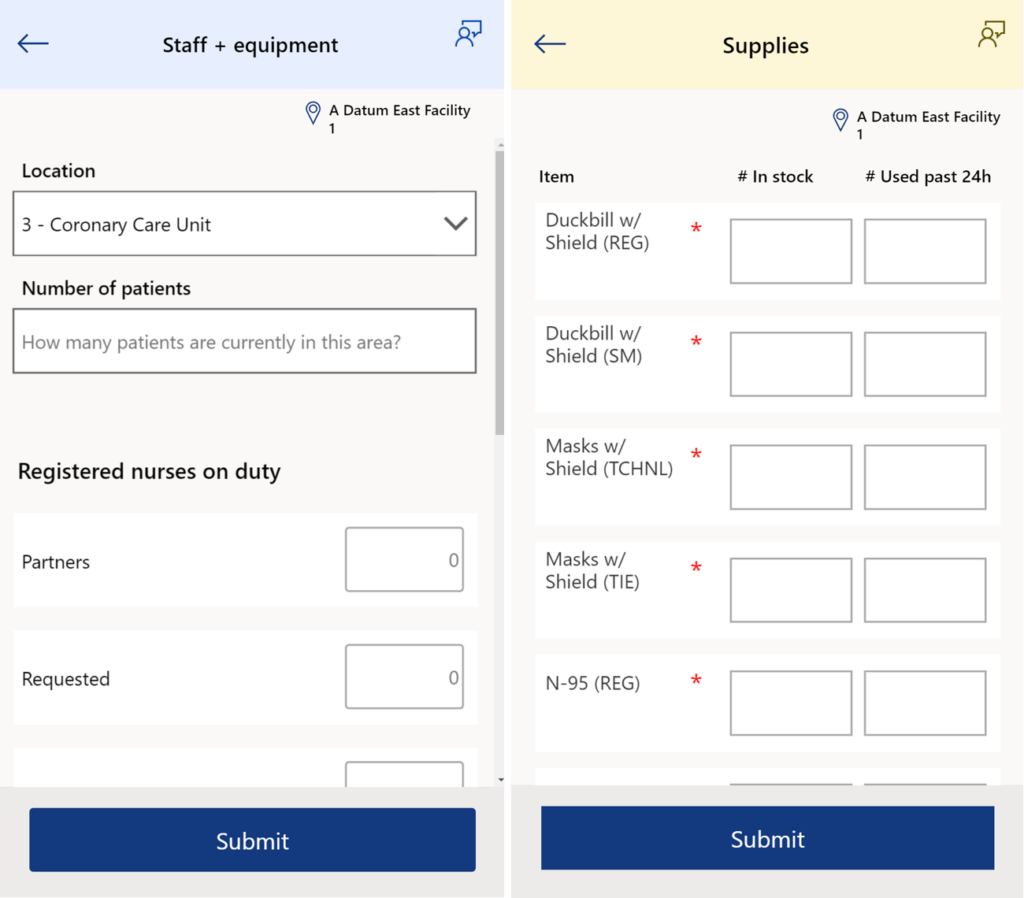 Making requests for additional personnel by department, role, and urgency.
Reporting counts of those who are positive for COVID-19.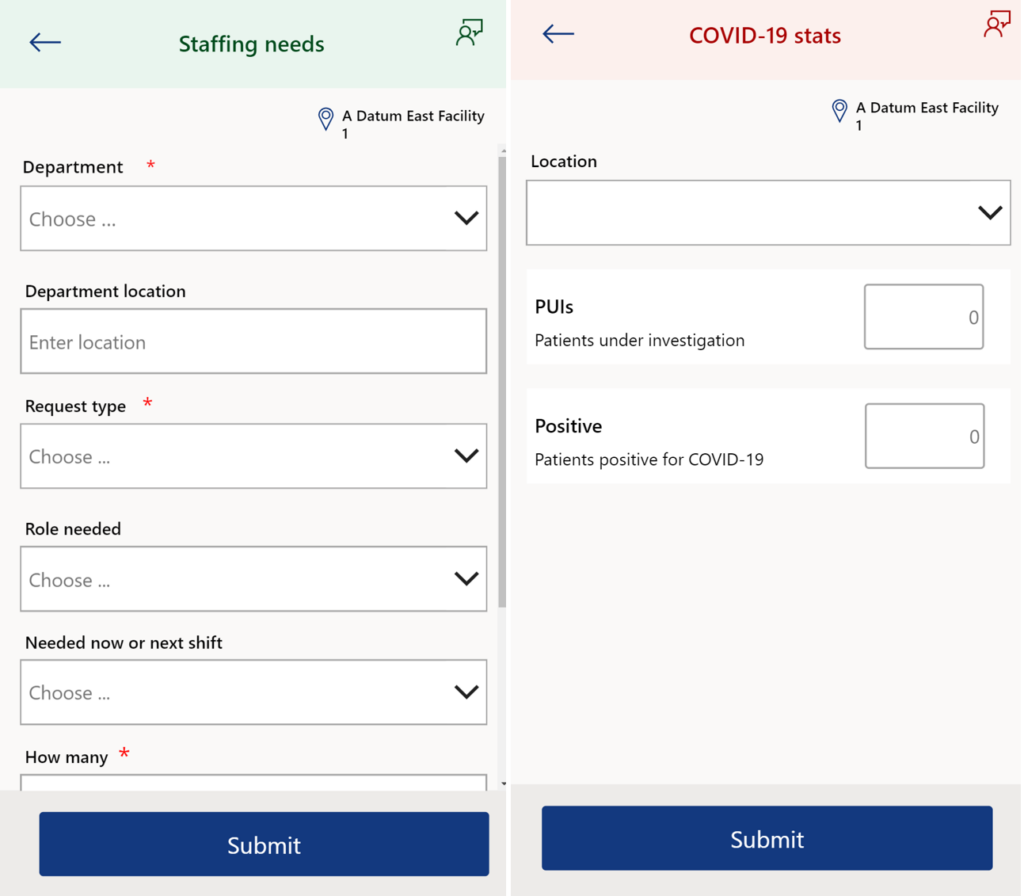 Discharge planning for recovered patients.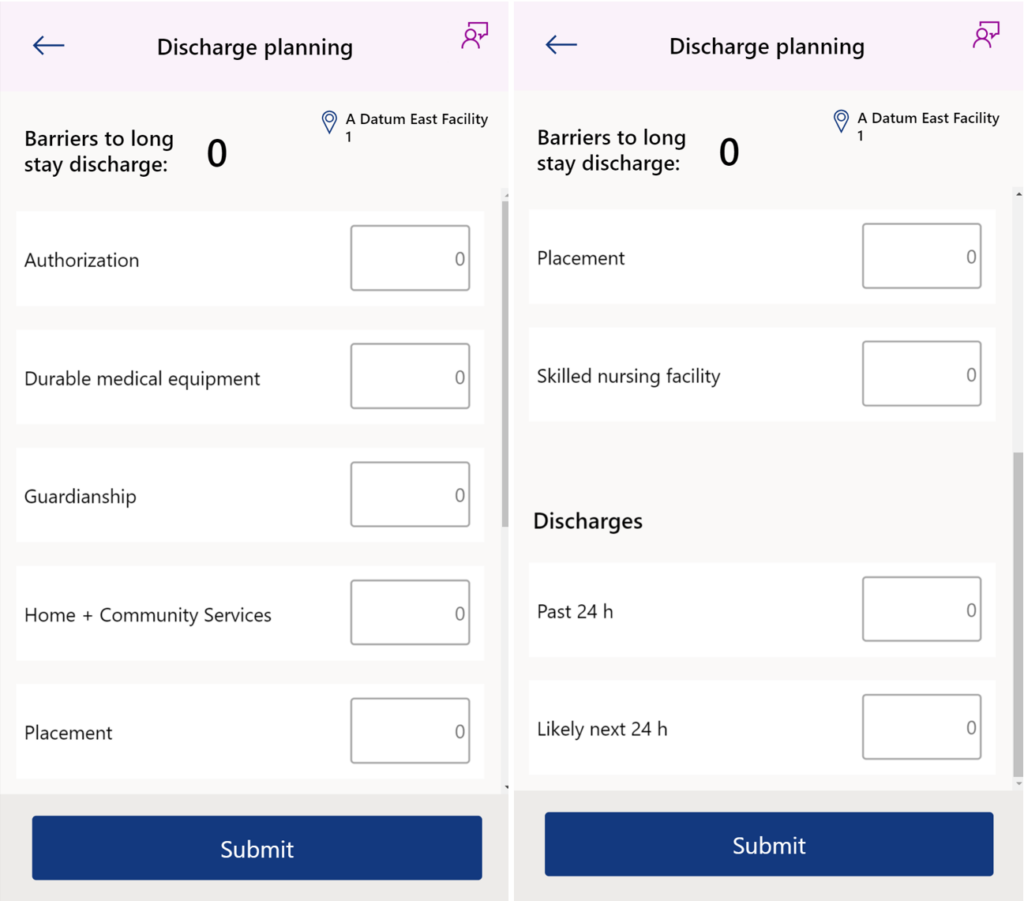 The solution provides dashboard power by Microsoft Power BI as well which summarizes key data and insights to make quick and informed decisions in order to achieve efficient deployment and usage of resources.
With this dashboard one can,
Share Data with regional and national systems and easy integration.
Use dashboards to quickly view important data and metrics that will help in efficient decision making.
We can cross filter the data for COVID locations, facilities, regions and hospital systems.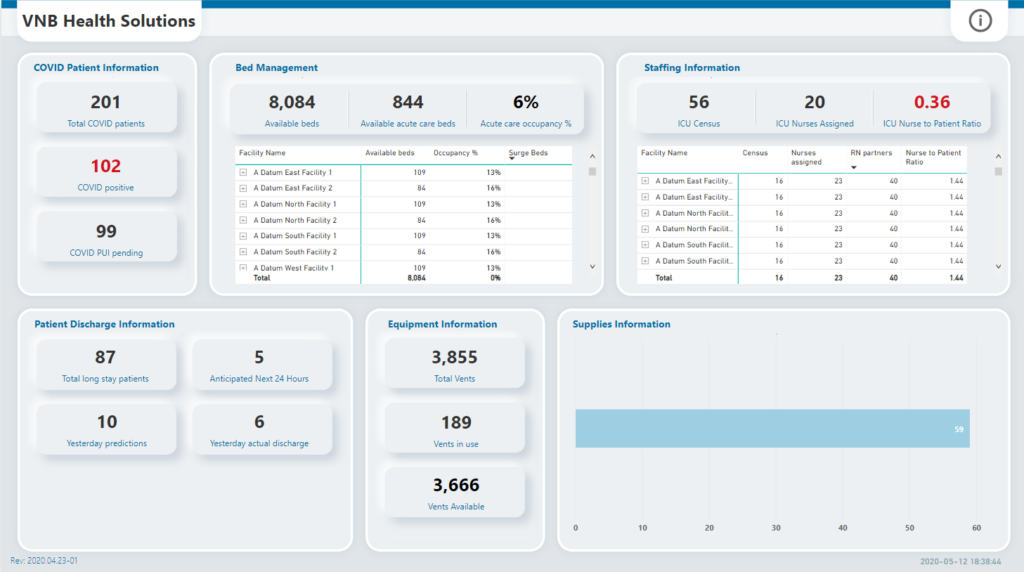 The below report has information by location such as total available beds, acute care beds available, and occupancy percentage.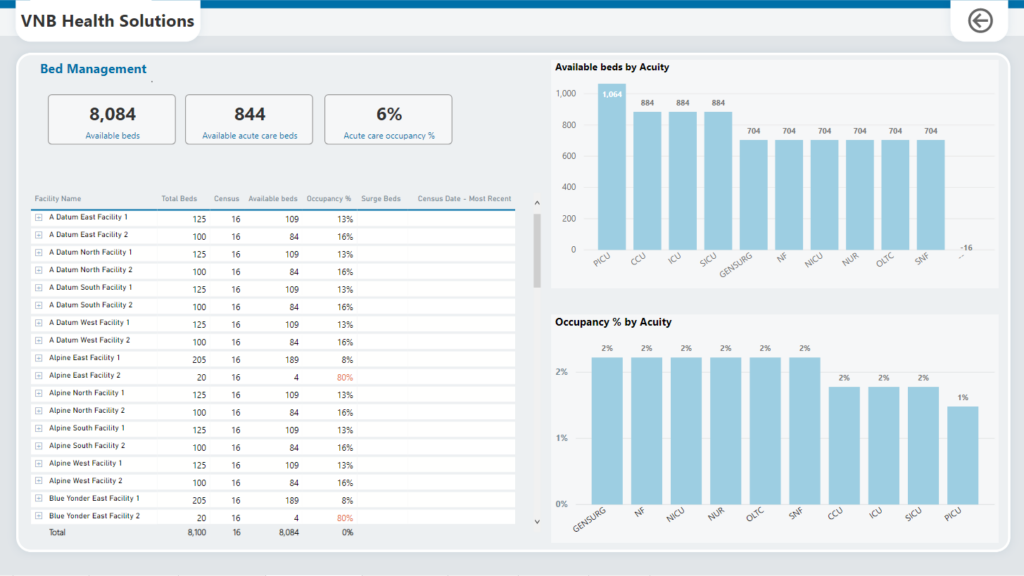 This below report provides information about the COVID patients at each location, patient trend over time and number of patients found positive and get a sense of where the patients are located within the hospital.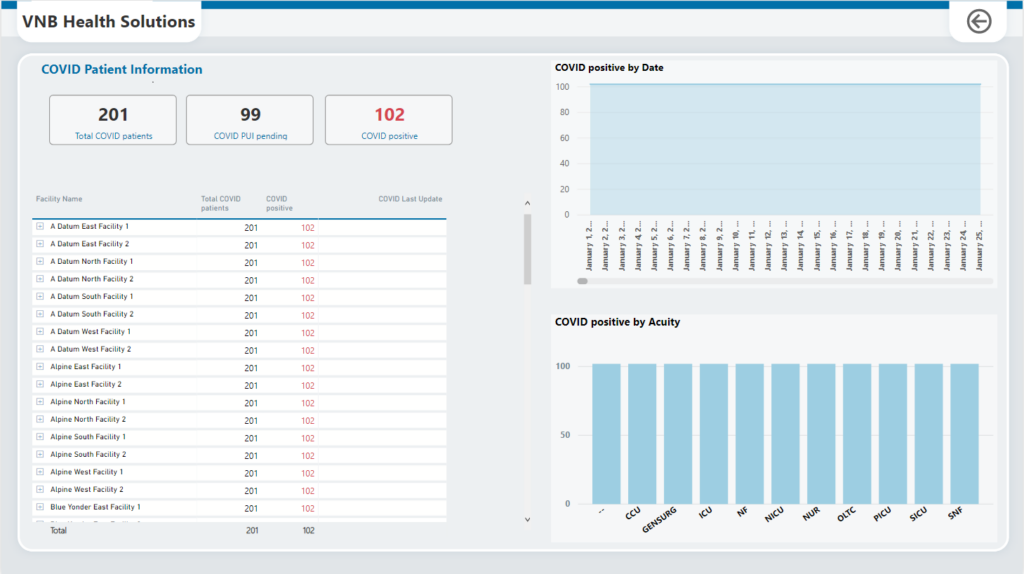 *Image Credits and Reference: www.microsoft.com **Content Credits: DPS Bali